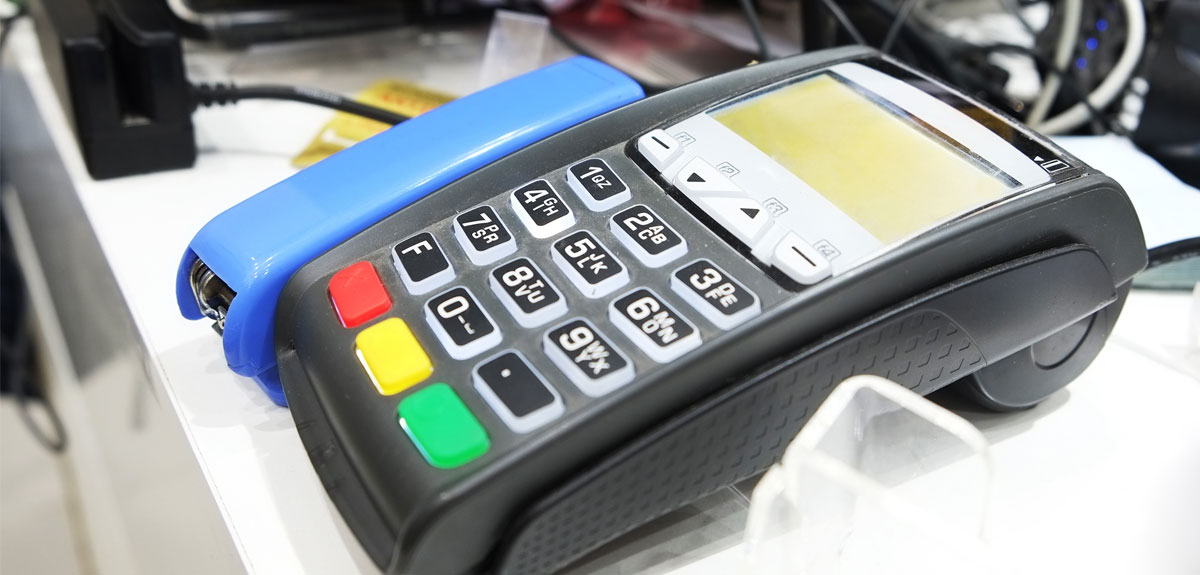 Consumer Protection
As borrowers, as consumers, and as taxpayers…the people of Illinois and all Americans should have the facts necessary to make informed decisions related to finance, health, and safety. Consumers have many choices for banking, what to put on the table for dinner, and products for their children, and they have a right to the facts and to basic protections.
While our economy continues to recover from the economic recession, consumers and small businesses should have the protections they need to grow and thrive. For years, a family buying a house would sign mortgage documents at their own risk because there wasn't a federal regulator looking out for their interests and overseeing the mortgage brokers. Hard-working Americans who want to invest in the markets to maximize the money they will have to live on after retiring shouldn't have to worry about whether the Wall Street banks that dominate the markets are following the rules. Families with credit cards for years were hammered by banks that imposed ridiculous interest rate jumps, hidden fees, and cancellations with little warning.
I have worked to rein in abuses in the financial services industry by proposing the creation of what is now the Consumer Financial Protection Bureau, supporting Wall Street reform, and limiting the fees credit card companies charge.
When we go to the grocery store, we have a right to know that we are getting the food we paid for and it will not make us sick. Food safety has traditionally been the responsibility of numerous federal agencies in a complicated, uncoordinated process. I fought to streamline this process to enable consistent inspections and a more coordinated response in the face of emergencies.
Progress has been made, but more work must be done. I will continue to fight to protect the interests of American families.
American families should be able to manage their financial affairs without worrying about the tricks and traps that banks may have hidden in the fine print of contracts.
That's why I introduced a bill to create an independent financial watchdog whose sole purpose is to look out for the needs of American families when they are using consumer financial products and services. That idea ultimately became the Consumer Financial Protection Bureau (CFPB), formally established in 2011. Since its inception, the CFPB has done important work to stop abusive practices, improve disclosures, and address consumer financial complaints from tens of thousands of Americans.
From mortgage disclosure forms that help families better understand the commitment they make when signing on the dotted line, to enforcement actions against companies that commit abusive credit card practices, the CFPB is living up to its promise as the only federal financial agency whose sole mission is the protection of consumers.
I am working to end abuses in the pay day loan market, too. Far too many borrowers end up trapped in a cycle of debt after taking out a loan worth only a few hundred dollars. I want to hold accountable lenders that prey on these borrowers and charge excessive fees, while at the same time ensuring that people have access to ethical, low-cost small dollar loans.
In 2010, Congress passed Wall Street Reform legislation in response to the banking abuses that caused the financial crisis of 2008. This law ultimately included my amendment to rein in the "swipe fee" scheme set up by big banks and card networks to reap billions in excessive fees at the expense of American businesses and their consumers. For years, merchants had no say in the fees that were charged by banks and card networks for each swipe of a credit or debit card taken at their business. U.S. swipe fees were among the world's highest, and they were constantly being increased even as the cost of a card transaction decreased. These fees are ultimately borne by consumers in the form of higher prices for groceries, gas, healthcare, and tuition.
My amendment limited big bank debit card "swipe fees" to an amount reasonable and proportional to the cost of conducting the transaction. Lower swipe fees help Main Street businesses create jobs, grow their businesses and compete with each other to offer lower prices to consumers. I will continue to fight for fairness and transparency when it comes to swipe fees and other credit and debit card fees that burden American consumers and businesses.
I introduced the bipartisan Marketplace Fairness Act to allow local Main Street retailers to compete on a level playing field with out-of-state retailers.
Main Street retailers collect sales and use taxes, which funnels back to state and local governments and supports services like public schools, police departments, and fire protection. These retailers put a face to the community, from creating jobs to sponsoring little league teams. On the other hand, out-of-state retailers are not required to collect sales and use taxes, which gives these retailers a competitive price advantage and results in states and localities losing billions of dollars annually that could be put back into communities. Illinois would collect more than $183 million annually.
That's not fair for communities that need these services, and it's not fair to Main Street retailers. My bill would solve this inequity, give retailers a fair shake when it comes to collecting sales and use taxes, and grant an opportunity to states to put more money back into their communities.
Today, there are far too many companies that evade taxes, ship jobs overseas, invert, and take advantage of our nation's laws and workers. Unfortunately, our tax code often rewards them.
Employers here in America that provide good jobs with fair pay and benefits deserve to have the tax code on their side. I introduced the Patriot Employer Tax Credit Act to provide a tax credit to recognize the companies that treat American workers best, while closing a $50 billion loophole exploited by companies who ship jobs overseas.
If we're going to reward companies, we should reward the ones that invest here, make sure that their workers earn enough to make ends meet, and champion American values.
One of the most egregious loopholes in our tax code allows a U.S. company to purchase a smaller foreign company to move its tax address overseas, but only on paper, to dodge U.S. taxes. At the same time, the U.S. company benefits from this country's educated workforce, environmental protections, and efficient infrastructure. These corporate inversions cost the United States billions of dollars each year, which means the rest of us are left to pick up the slack.
I have stood up to these companies and fought for legislation to close this loophole. I will continue working with my colleagues in Congress and the Administration to ensure these companies are paying their fair share.
Little is as basic as ensuring the safety of the food we eat. To this end I have authored several bills to strengthen the food safety structures at the Food and Drug Administration (FDA) and the US Department of Agriculture (USDA), proposed the creation of a single food safety agency, and supported increased inspection and protection of foreign food imports.
In 2010, I secured passage of the Food Safety Modernization Act. The bill was by far the most important improvement in the way our nation protects the food supply in well over a decade. The bill provides the FDA the authorities and resources to prevent outbreaks of foodborne illness rather than simply responding to crises. But there is still more to do. I continue working with my colleagues to strengthen our food safety laws and provide the resources necessary to ensure the safety of the food we eat.
Tobacco use is the leading cause of preventable death in the United States, with cigarette smoking killing more than 480,000 Americans each year. This is more than the number of deaths caused by alcohol abuse or any other preventable health risk. Exposure to secondhand smoke leads to nearly 42,000 deaths from lung cancer or heart disease each year.
As a member of the House of Representatives, I led the effort to ban smoking on airplanes. This legislation made airplane flights more convenient, safe, and comfortable. It was also a tipping point at which many began to question the safety of smoking in offices, hospitals, schools, restaurants, and bars.
In 2009, I was an original cosponsor of the Family Smoking Prevention and Tobacco Control Act, which gives the Food and Drug Administration broader federal regulatory authority over tobacco products.
There is still work to be done. The use of e-cigarettes among our nation's kids is on the rise. E-cigarettes are available in shopping malls, not subject to federal age verification laws, and are available in appealing fruit and candy-flavors. Moreover, rates of tobacco use among military personnel remain higher than those for civilian populations, compromising the health, readiness, and financial stability of the U.S. military. I remain dedicated to sparing future generations of young people and service members from the deadly epidemic of tobacco use.
While most dietary supplements are safe, there are some manufactures that do not put the safety of their customers first. For over a decade, I have been a leading advocate in Congress for reform of the dietary supplement industry. I led the public effort to raise awareness about the safety concerns regarding ephedra, a dietary supplement connected to more than 2,000 serious adverse events and more than 150 deaths. In response to these efforts, the FDA banned the sale of the sale of ephedra-containing products.
I have introduced the Dietary Supplement Labeling Act, which would require manufacturers to register their products and ingredients with the FDA to help the agency better respond to safety concerns. This bill would ensure that consumers have the information they need to distinguish between products that are safe and others that contain potentially dangerous ingredients. This measure also clarifies regulation around foods and beverages that have been skirting FDA regulation by being sold as a dietary supplement.
Young people in this country are consuming more energy drinks than ever, without knowing what is in them. I have worked to highlight the potential safety concerns regarding beverages and foods containing high-levels of caffeine and other ingredients and the marketing of these products to children and teens. I have called on the FDA to take regulatory action to address the rising health concerns of energy drinks and urged energy drink companies to voluntarily commit to stop marketing their products to children and adolescents. I have also requested that the Institute of Medicine examine the safety of caffeine in food, beverages, and dietary supplements. The report highlighted the rapid growth of these products and their safety concerns. A single tragedy related to dietary supplements is too many. I am steadfast in my support to increase dietary supplement safety standards.