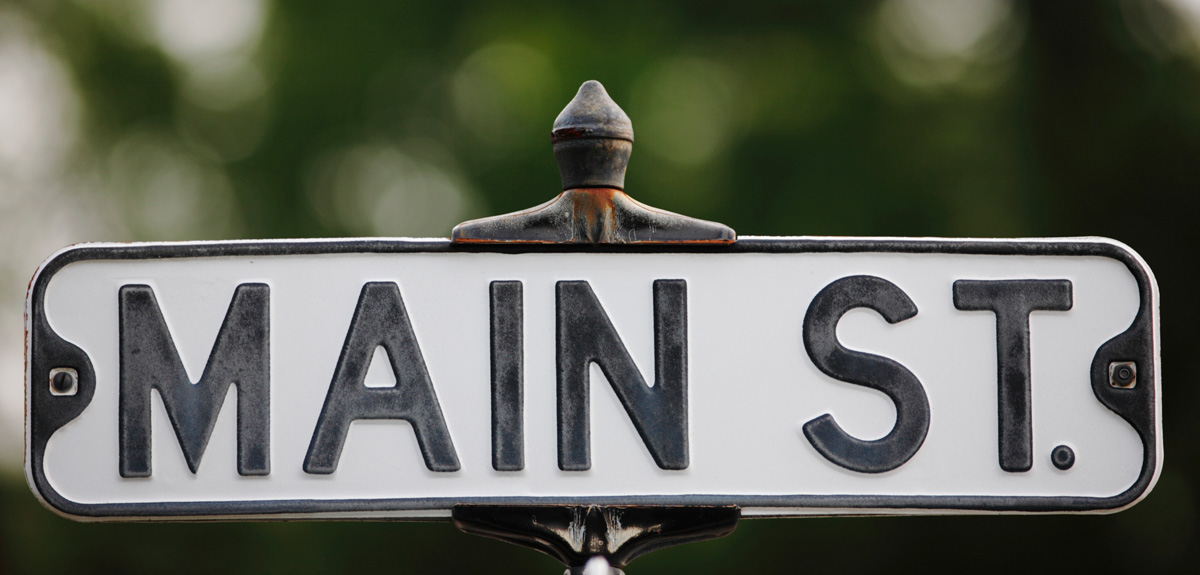 Jobs and the Economy
Since the economic recession of 2008--the worst economic downturn since the Great Depression--families across Illinois have struggled to make ends meet as many faced the loss of their jobs, their homes, and their savings. Despite being one of the hardest hit states in the country during the recession, Illinois' economy is coming back but there is more Congress can do to help.
Congress should focus on continued economic growth by restoring economic security for the middle class—and those working their way up to the middle class—including legislation that rewards hard work with fair wages, invests in education, expands apprenticeship and job training, builds on our automobile and manufacturing growth, and ensures corporations and the wealthy pay their fair share of taxes.
To promote long-term economic growth and create jobs for the 21st century, America must invest now in our physical, human, and intellectual capital. We must out-build, out-educate, and out-innovate our international competitors so that our companies can produce the best products and then hire the most people. In Illinois this means supporting our national labs and leading universities; maintaining our infrastructure including roads, bridges, rail, and waterways; and ensuring that all children have access to high-quality, affordable education.
It is not simply about creating jobs, but creating stable jobs that pay fair wages to raise a family. I believe we should recognize and reward employers that provide good jobs with fair pay and benefits for its employees. I have fought to allow local Main Street retailers to compete on a level playing field and to provide incentives for American businesses to keep jobs in the United States. I support increasing the minimum wage and ensuring that women are paid the same wage as their male counterparts because Americans should not have to work several jobs to support their family.
I support increasing the minimum wage. Working 40 hours per week at the current national minimum wage of $7.25 per hour translates to just $15,080 per year – well below the poverty for a family of three. It is not enough to raise a family. It is not enough to get by. If someone is willing to go to work full time, they should be able to make enough to support themselves and their family.
I have cosponsored the Minimum Wage Fairness Act, which would increase the national minimum wage from $7.25 to $10.10 over two years and then index the wage to inflation. If we raise the minimum wage to $10.10, a full-time worker being paid minimum wage will make $21,000 a year. This would raise the wages of 27.8 million workers, lifting millions out of poverty.
The Equal Pay Act was signed into law almost 50 years ago, but the pay gap between men and women is just as real today as it was then. According to the U.S. Census Bureau, women earn 77 cents for every dollar earned by men.
In 2009, I supported the Lilly Ledbetter Fair Pay Act, which was signed into law to correct a decision by the Supreme Court that limited workers from protecting themselves from discrimination in the workplace. This bill was not only a significant step toward closing the gender wage gap, but also an important step to protect all workers' rights
I also support the Paycheck Fairness Act, which would amend the Equal Pay Act to further discourage gender-based discrimination and help narrow the pay gap. The bill would provide women the same remedies for gender-based pay discrimination that are available for people subjected to race or national origin discrimination, bar retaliation against workers who disclose their wages, and add programs for training, research, technical assistance, and awards to recognize pay equity employers. We should not wait any longer to take steps to finally close the wage gap.
The recession left many hardworking Americans unable to find work, and many businesses were forced to downsize. Unemployment insurance is a lifeline for those who lose work through no fault of their own. While the economy is improving, many are still unable to find work. Throughout the recession and during the recovery, I have repeatedly supported and led efforts to extend federal unemployment insurance. We cannot turn our back on those who need help the most.
America now owes more than $17 trillion to our creditors. This is unsustainable.
There is only one way to get at this problem: cut spending and raise revenue. I am working with my colleagues to do this in a responsible way that doesn't hurt America's working families or harm the economic recovery.
Over the past several years, Congress has enacted more than $4 trillion in deficit reduction. While the road has been a rough one and there is still more work to do, there have been breakthroughs that should not go unnoticed. From the Budget Control Act of 2011 to the Bipartisan Budget Act enacted at the end of 2013, we are taking steps towards getting our fiscal house in order.
In 2010, I served on the President's bipartisan Fiscal Commission, which was charged with creating a long-term plan to reduce our debt. When the final recommendations were put to a vote, I voted yes. It was not an easy decision, but I believed then that it was the right thing to do to support a balanced approach to reducing our deficit. I still do.
In the last two centuries, government support for scientific research has helped split the atom, defeat polio, conquer space, create the Internet, map the human genome and much more. Government investments in basic research made Google, GPS, fiber optics, DVD players and lithium batteries possible. The federal government should continue to invest in the high-value research and development that helps America create jobs in the growth industries of tomorrow.
America's national laboratories and research universities foster capabilities that are critical to U.S. economic growth and competitiveness. As a member of the Appropriations Committee, I have worked to provide funding to researchers at Argonne and Fermi National Laboratories and Illinois' universities so that they can conduct ground-breaking scientific research in the areas of fuel efficiency, high energy physics, drug discovery, nuclear energy, and climate change.
In Illinois, every dollar spent on biomedical research generates $2.43 in business activity while creating new drugs to treat and cure some of our country's most prevalent health conditions. To support this important research, I have introduced legislation that would increase funding for the four largest biomedical research agencies.
Manufacturing remains an important part of Illinois' economy. I led the congressional effort in bringing the national Digital Manufacturing and Design Innovation to Illinois. Manufacturers of all sizes and other partners from across Illinois will be at the forefront of innovative, industry-driven research that will make America more competitive on the global stage.
Protecting American Businesses
Marketplace Fairness Act
I introduced the bipartisan Marketplace Fairness Act, allowing local Main Street retailers to compete on a level playing field with out-of-state retailers.
Main Street retailers collect sales and use taxes, which funnels back to state and local governments and supports services like public schools, police departments, and fire protection. These retailers put a face to the community, from creating jobs to sponsoring little league teams. On the other hand, out-of-state retailers are not required to collect sales and use taxes, which gives these retailers a competitive price advantage and results in states and localities losing billions of dollars annually that could be put back into communities. Illinois would collect more than $183 million annually.
That's not fair for communities that need these services, and it's not fair to Main Street retailers. My bill would solve this inequity, give retailers a fair shake when it comes to collecting sales and use taxes, and grant an opportunity to states to put more money back into their communities.
Today, there are far too many companies that evade taxes and ship jobs overseas while taking advantage of our nation's laws and workers. Unfortunately, our tax code often rewards them.
Employers here in America that provide good jobs with fair pay and benefits deserve to have the tax code on their side. I introduced the Patriot Employer Tax Credit Act to provide a tax credit to recognize the companies that treat American workers best, while closing a $50 billion loophole exploited by companies who ship jobs overseas.
If we're going to reward companies, we should reward the ones that invest here, make sure that their workers earn enough to make ends meet, and champion American values.
One of the most egregious loopholes in our tax code allows a U.S. company to purchase a smaller foreign company to move its tax address overseas, but only on paper, to dodge U.S. taxes. At the same time, the U.S. company benefits from this country's educated workforce, environmental protections, and efficient infrastructure. These corporate inversions cost the United States billions of dollars each year, which means the rest of us are left to pick up the slack.
I have stood up to these companies and fought for legislation to close this loophole. I will continue working with my colleagues in Congress and the Administration to ensure these companies are paying their fair share.