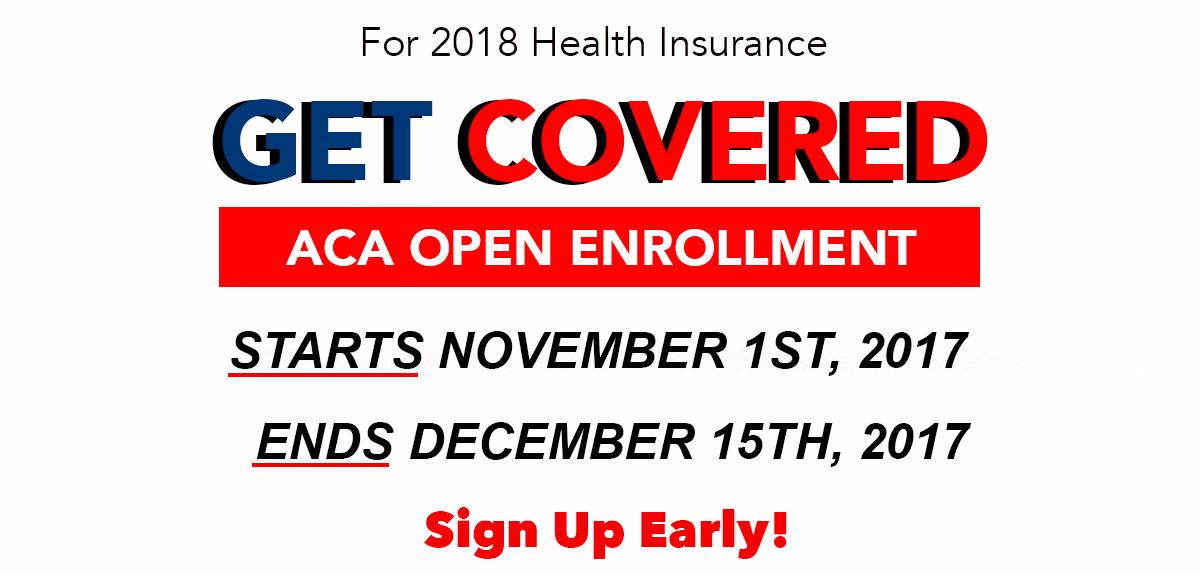 Affordable Care Act Open Enrollment
Despite the uncertainty stemming from President Trump's sabotage efforts and Congressional Republicans attempts to repeal the ACA, Illinois health care consumers should know that their insurance options will be there for them in 2018.
Get Covered Illinois: 866-311-1119 (open every day during open enrollment, except for Thanksgiving Day)
Marketplace call-in assistance center: 1-800-318-2596 (available 24 hours a day, 7 days a week)
https://getcovered.illinois.gov/en
The 2018 Open Enrollment period begins November 1, 2017, and ends December 15, 2017, for insurance coverage beginning January 1, 2018.
Sign up early to ensure coverage for 2018 and avoid the $695 penalty.
Health coverage is more affordable than you think—

eight out of ten people qualify for financial help that will keep monthly premiums between $50 and $100.
Options have changed, so be sure to shop around the website for the best choice.
Free enrollment assistance from navigators is available to help answer questions.
In-Person/Local Assistance Enrollment Resources
Useful Open Enrollment Links
For Medicaid Enrollment/Eligibility:
Illinois Department of Healthcare and Family Services
http://www.illinois.gov/hfs
If you need help, please call (800) 226-0768.