The Chicago HEAL Initiative
Addressing Chicago's gun violence epidemic requires a focus not just on sensible gun safety reforms, but also the underlying factors that drive health challenges, inequality and poverty. That's why I've joined forces with major Chicago hospitals on a groundbreaking community initiative to reduce violence and improve health. It's called the Chicago HEAL Initiative (Hospital Engagement, Action, and Leadership), and it's a collaboration between major Chicago hospitals, that I've convened and supported, to make tangible commitments to reduce gun violence, heal the physical and mental trauma that violence inflicts on victims, increase well-paying jobs, and create other economic opportunities in the neighborhoods these hospitals serve.
---
---
Not only do Chicago's world class hospitals care for physical wounds and mental health challenges inflicted by violence, they are very often the largest employers and drivers of economic opportunity in their neighborhoods. The Chicago HEAL Initiative is a special collaboration—among hospitals who traditionally compete with one another—and my role is not just to be a supportive partner, convener, and advocate, I will also assist these hospitals and our communities by fighting for access to health care and increasing federal resources for Chicago.
As an initial step in this multi-year effort, read the public action plan and commitments from HEAL Initiative hospitals here:
---
Watch my full speech announcing Chicago HEAL at the City Club of Chicago: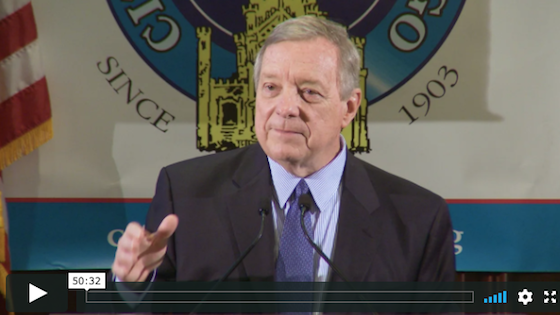 ---
The 10 hospitals initially involved in Chicago HEAL are among the largest serving Chicago: