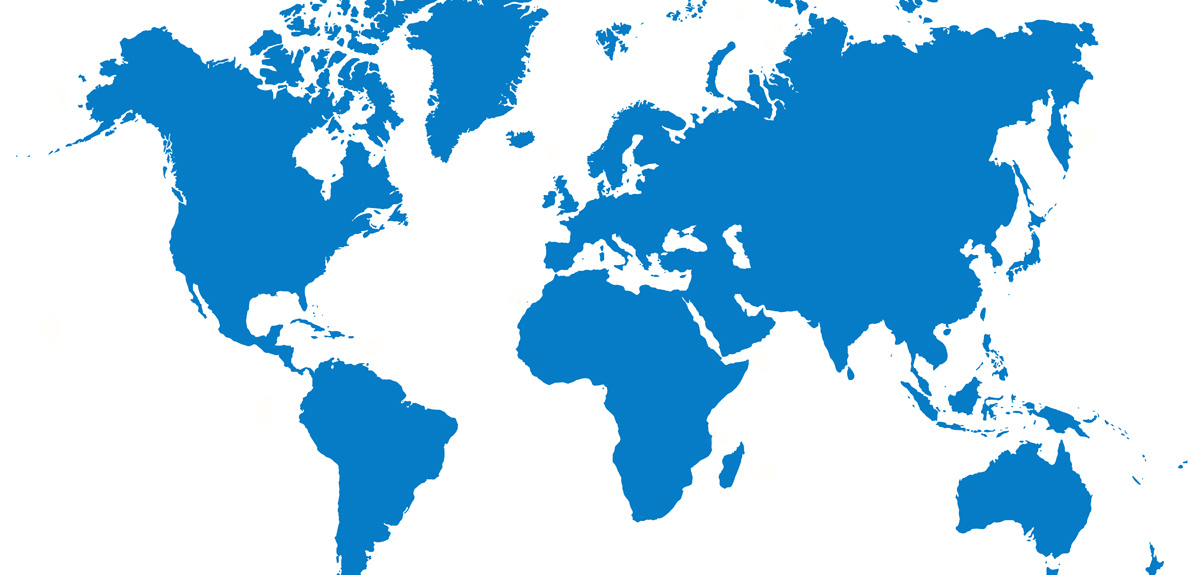 Foreign Policy
Our nation's foreign policies should advance security and prosperity, while promoting American values of freedom, democracy, tolerance, compassion, and the rule of law.
At times, international crises demand additional U.S. attention, including the potential use of our military. In those situations in which U.S. military action may be warranted, I will exercise the upmost deliberation for this most critical of Congressional responsibilities.
Additionally, U.S. policy extends beyond diplomatic and military initiatives to include humanitarian and development assistance. U.S. assistance that helps provide clean water to the world's most poor or reduce rates of HIV/AIDS and malaria is not only the moral thing to do in terms of saving lives, but also strengthens our nation's standing abroad as a global leader.
The United States has many important diplomatic and security interests in the Middle East, including the security of key allies such as Israel and Jordan, halting Iran's nuclear weapons program, and stopping ISIS. Yet the United States alone cannot solve age old divisions over religion and colonial borders. It can only help nations willing to help themselves build more open, tolerant, and secure societies. The United States should support Iraq and Afghanistan's political leaders and people as they work to take responsibility for the future of their nations, to engage in an effective reconciliation process, and establish and maintain peace with the help of trained and fully functioning security forces.
Instability in the region can pose security concerns here in the United States and must be monitored carefully. The failure of the Iraqi government to rule in an inclusive manner, the rise of ISIS, and the civil war in Syria are major causes of concern in the region. ISIS barbarity and the Syrian conflict have caused unspeakable horror, created significant regional security threats, and caused tremendous death, suffering, and displacement. I have been an active advocate for humanitarian assistance to the Syrian refugees fleeing the violence in their country and have supported the moderate Syrian opposition's struggle to establish a democratic and just government. I also support limited military action, without America ground troops, to bring an end to the threat posed by ISIS. Such actions must be undertaken with other Western and Arab allies. And ultimately, the Iraqi government will have to secure its own territory.
The Iran Nuclear Agreement
Last month, President Obama announced an agreement reached by international negotiators to prevent a nuclear-armed Iran. I invite Illinoisans to read the full text of the Iran Nuclear Agreement for themselves.
Africa
Home to many of the world's fastest growing economies, Africa today has significant potential for growth. To encourage this growth while expanding American jobs, I led legislation to help promote U.S. exports to Africa. I have also supported efforts to increase access to electricity, alleviate poverty, stem regional conflicts (sometimes fueled by conflict minerals), and spur economic growth.
At the same time, parts of the continent struggle with hunger, civil strife, and access to basic goods and services. I am deeply troubled by the human rights tragedies that occur in this volatile environment and have long advocated a stronger U.S. and United Nations response in the region.
Asia Pacific
The countries of the Asia Pacific region play an important role in our global economy. It includes some of our key trading and security partners. America's continued engagement in the region is critical to its economic and political stability, particularly in light of increased Chinese aggression in the region.
Europe
I am a strong advocate for NATO, as the alliance has played a key role in promoting peace for its 28 member democratic nations in North America and Europe and maintaining our collective security. I have helped provide additional support to the Baltic Air Policing program and support Poland's entry in to the U.S. Visa Waiver Program. I also support efforts by the United States and NATO to aid NATO countries in Central and Eastern Europe facing Russian threats on or near their borders.
Israel
Israel remains an important U.S. ally and a stable multi-party democracy in the region. The friendship between our countries is built on a solid foundation of shared values, mutual support, and trust and is in the fundamental interest of both nations. In support of peace in the region, I have cosponsored legislation aimed at halting Iran's nuclear program and reaffirming Israel's right of self-defense. At the same time, the Palestinian people should have a viable state to call their own. I am hopeful for a long term peace agreement between Israel and the Palestinians.
Latin America and the Caribbean
Our immediate neighbors in Latin America and the Caribbean are critical partners. As such, I have supported aid efforts to Haiti after its devastating earthquake, training and assistance to help quell violence and crime in the region, and political and social reforms to help protect basic freedoms and rights. I have spoken out about the political violence in Venezuela that threatens to undermine a once proud nation.
Child migration from Central and South America is of particular concern. Citizens of El Salvador, Guatemala, and Honduras are fleeing violence from gangs and drug cartels in record numbers. I actively support comprehensive immigration reform and am working to address the immediate needs at the border. In addition to taking care of the refugees – many of whom are young children – we need to address long-term peace, good governance, and development in Central and South America.
Since my first trip to Africa, I have led the fight in the Senate to increase our national commitment to combat HIV/AIDS, tuberculosis, and malaria in the world's poorest countries. These efforts, along with the U.S. response to the Ebola outbreak, are saving millions of lives around the world and also helping to protect our own nation's public health.
For example, I have worked over the years to dramatically increase funding for the Global Fund to Fight AIDS, Tuberculosis, and Malaria which leverages matching funds from other nations. As founder of the Congressional Global AIDS Emergency Task Force, I authored legislation – now law – that helps developing nations strengthen the capabilities of their own health systems.
To ensure access to clean water, sanitation, and hygiene, I have supported continued funding for the Paul Simon Water for the Poor Act and introduced the Simon Water for the World Act—now law—to augment these programs. These efforts are aptly named after my predecessor from Illinois in the Senate – Paul Simon, who was ahead of his time on so many issues including the importance of clean water and sanitation as key to improving health and economic opportunities. These bipartisan efforts have helped bring sustainable first-time access to clean water and sanitation to many of the world's poorest people. Most recently the U.S. Agency for International Development implemented a key part of my legislation by establishing a senior Water Coordinator position and targeting aid to countries with the greatest need.
I have supported programs and funding to help children in areas of need and to increase access to education. The World Food Program provides nutritious sustenance for children who would otherwise go hungry. Basic education programs around the world keep children in classrooms and offer a reprieve for young girls forced to marry at a young age or young boys forced to become child soldiers. I have authored legislation—now law—restricting U.S. foreign military assistance to nations that use child soldiers and to help prevent child marriage.
As a leader of the Senate Judiciary Subcommittee on the Constitution, Human Rights, and Civil Rights, I have been able to raise awareness around human rights issues, including violence against women and racial profiling. I work for the release of political prisoners in countries that typically do not receive significant international attention – including most recently in Belarus, Cameroon, The Gambia, Vietnam, Uzbekistan, Iran, and Turkmenistan. I have also been outspoken about discrimination against people due to race, color, religion, age, gender, sexual orientation, ethnicity, national origin, or disability.