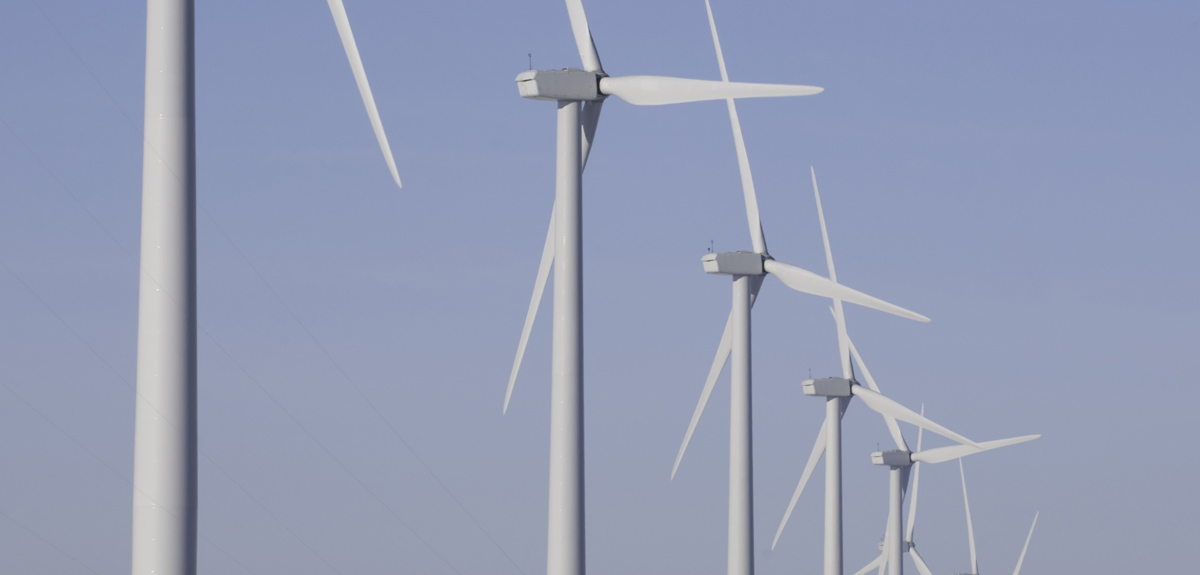 Energy and the Environment
Illinois has an abundance of resources that energize our economy, including rich agricultural lands, prairie, lakes, and rivers that provide spaces for recreation and wildlife ecosystems. They sustain us and tell a story central to our history and culture going back generations. While abundant, these resources are not unlimited and we must develop judicious protections to ensure they remain for our children and grandchildren.
Fortunately, Illinois is also home to cutting-edge technology to efficiently use and preserve these resources. From electric vehicle manufacturing and technology, to biofuels and our national laboratories at Argonne and Fermi, our world-class research is paving a path for sustainability for the nation. Clean, renewable energy supports jobs for Illinoisans in a growing industry and contributes to climate crisis adaptation, mitigation, and recovery.
We depend on clean water and a vibrant ecosystem for our health, recreation, and economy. The Great Lakes are the largest fresh water supply in the nation, containing about 20 percent of all the fresh water in the world. The Lakes serve as the source of drinking water for nearly 40 million people throughout the region and support a wide range of recreational and commercial pursuits. Further, the flora and fauna that contribute to a strong ecosystem similarly impact human health. Promoting biodiversity lowers risks of disease spread and ensures healthy populations of wildlife. I am committed to preserving wilderness areas and native wildlife in Illinois and across the country for future generations to enjoy.
One of the most significant environmental and economic threats our world faces is the human-caused climate crisis. There is an abundance of evidence of the altered climate due to greenhouse gas emissions, especially over the last century, and its effects on countless natural processes globally, as well as in Illinois. We are already experiencing the disastrous effects of a changing climate—extreme weather events, chronic floods and droughts, deadly wildfires, and rising sea levels have increased in intensity and frequency in recent years and continue to compound as one disaster quickly follows another. Illinois is ten percent wetter than one century ago, with more rainfall events that exceed two inches, greater humidity, milder winters, and more days of extreme heat. Scientists predict that these changes will occur more frequently in the future with negative repercussions for our economy and national security, in addition to our environment. The time for debate has ended, the time to act is now. That's why Senator Durbin supports enacting commonsense federal laws that would carefully and dramatically slow the rate of carbon emissions and prepare and protect against the consequences of the climate crisis, so that the repercussions for our economy, national security, and global ecosystems can be addressed before it's too late.
Illinois is home to two of the nation's most valued national research institutions—Argonne and Fermi National Laboratories—and they are critical to U.S. economic growth and global competitiveness. As a member of the Senate Appropriations Committee, Senator Durbin has worked to secure robust funding for researchers at Argonne, Fermi, and Illinois' universities so that they can continue to conduct ground-breaking scientific advancements in fuel efficiency, high energy physics, drug discovery, nuclear energy, and climate change.
The Great Lakes contain approximately 20 percent of all the fresh water in the world and are the largest supply of fresh water in the United States. The Lakes serve as the source of drinking water for nearly 40 million people throughout the region and support a wide range of recreational and commercial pursuits. Senator Durbin is dedicated to protecting Lake Michigan by fighting invasive species and reducing pollution. He has consistently fought industry efforts to discharge increased pollutants into our waters and worked with federal and state authorities to ensure that our drinking water standards protect public health. Senator Durbin will continue to work to restore, preserve, and protect the Great Lakes—one of our country's greatest natural resources.