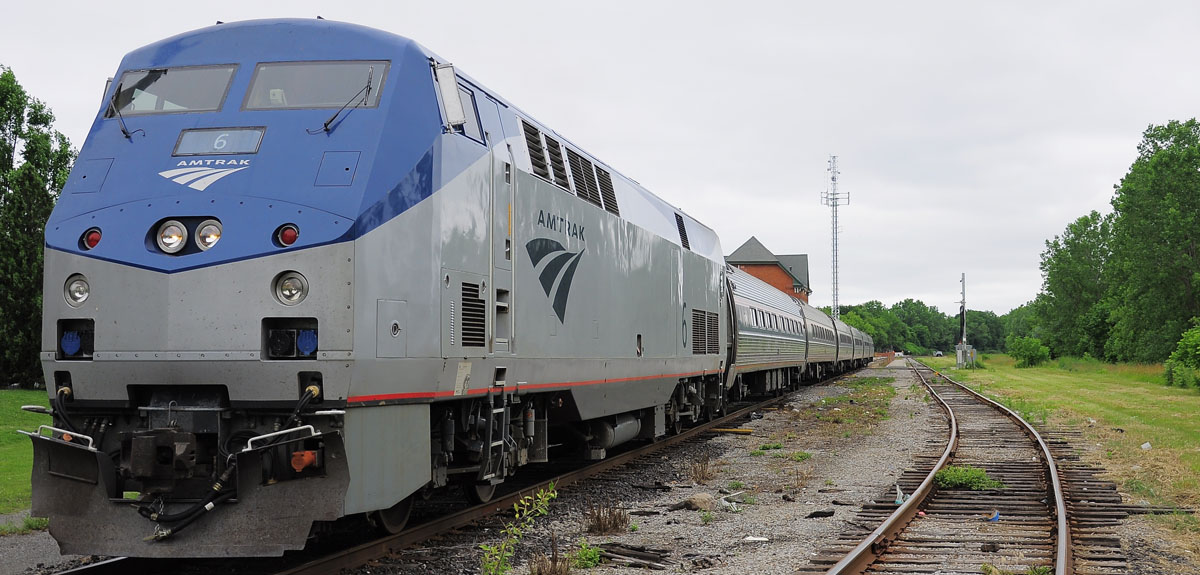 Transportation and Infrastructure
A strong national economy depends on a dependable transportation infrastructure, and Illinois operates as the nation's transportation hub. Chicago's O'Hare International Airport consistently ranks as one of the world's busiest airports. Illinois' rivers and Lake Michigan are the backbone of our inland waterway network. All of the nation's freight rail lines converge in Illinois. The state's highway system serves as the crossroads of America. And we are home to the second largest mass transit system in the country.
To maintain the state's status as the nation's transportation epicenter, I am working to make sure federal transportation policy recognizes Illinois' transportation network and its importance in the nation's economic security.
U.S. Census Bureau data shows the design, construction and maintenance of transportation infrastructure supports 138,701 full-time jobs in Illinois, with a total annual payroll of $5.7 billion. These are good jobs, building and sustaining transportation infrastructure that help economies in rural Illinois and metropolitan Chicago. Through continued efforts to increase federal transportation funding for Illinois, I am committed to ensuring these dollars go to every region of the state to help create thousands of new jobs for Illinois families.
I have consistently fought to protect Illinois' federal share of highway formula funds. These funds are critical to Illinois maintaining and expanding our vast road network. In fact, 75 percent of Illinois' multi-year transportation plan is funded through the federal Highway Trust Fund.
The last two surface transportation bills included formula and project specific funding that helped build major highway, road and bridge infrastructure throughout the state, including a rebuilt Wacker Drive in downtown Chicago, the new Stan Musial Veterans Memorial Bridge over the Mississippi River near St. Louis, and upgrades of several roadways in suburban Chicago and downstate Illinois. I am working to make sure Illinois continues to get the funding it needs to keep our road network in a state of good repair and handle the traffic of the future, while stabilizing the Highway Trust Fund.
I consistently advocate for improved planning that makes our roads accessible to all users. This includes making sure pedestrians, bicyclists and people with disabilities have safe access to sidewalks and roadways.
The Department of Transportation's Transportation Infrastructure Grants and Economic Reinvestment (TIGER) grant program, created by Congress in 2009, directs investment in both rural and urban areas and in a variety of transportation modes. I worked with several of my colleagues in the Senate to create the TIGER grant program -- a competitive grant program that allows local communities to apply directly to the federal government for projects that improve safety, economic competitiveness, state of good repair, environmental sustainability, and improved access to jobs and education.
Since 2009, I have helped appropriate and secure $268 million to support a dozen projects including the City of Chicago' s bikeshare program; the Normal Multimodal Center; the Chicago Region Environmental and Transportation Efficiency (CREATE) program; rail consolidation in Springfield; and new multimodal Amtrak stations in Moline and Alton, Illinois.
I have also fought for legislation to help protect taxpayers when the state and local communities enter into complex public-private partnerships that sell or lease publicly funded transportation assets to private entities. Federal taxpayers deserve a seat at the table when these deals are negotiated. Taxpayers also deserve a return on their investment when public works are sold or leased to private operators. I will continue to advocate for policies that ensure the federal taxpayer is repaid before any long-term lease or sale of transportation assets are finalized.
O'Hare International Airport is one of the busiest airports in the world. It provides air service to and from the nation's third largest metropolitan area and serves as the hub for American and United, two of the world's largest airlines. Unfortunately, one of the world's busiest airports is often the nation's most delayed airport.
When there are delays at O'Hare, the national aviation system suffers. I support a strong federal role in making the O'Hare Modernization Project the long-term solution to this problem and have helped secure almost $1 billion in federal funds to date. The modernization of O'Hare can ease the congestion problems in our national aviation system, guaranteeing that our airspace remains safe, efficient, and effective.
O'Hare may be Illinois' largest and busiest airport, but the state's other airports provide critical access to markets and travel destinations across the state and country. I support the Essential Air Service Program, allowing small communities in Illinois to be served by quality airlines that offer commercial service to their communities. Today, federal assistance makes possible affordable and reliable scheduled air service from Decatur, Marion, and Quincy.
I support increased use of the Chicago International Airport in Rockford, including the construction of a new maintenance facility that will create hundreds of good paying jobs. I have also worked to secure federal grants to rehabilitate airports in Peoria, Bloomington, Springfield and the Quad Cities. I will continue fighting to maintain the integrity of airports in every corner of the state.
As a proud recipient of the National Association of Railroad Passengers' Golden Spike Award, I have been a long-time advocate for passenger rail. I am committed to fully funding and expanding Amtrak in Illinois, maintaining Amtrak service throughout the nation, and increasing the usage of Amtrak by the American people. By investing in passenger rail, we're meeting a growing demand for reliable alternatives to driving and flying, relieving congestion on our highways, and increasing economic activity along rail routes.
Ridership on Amtrak trains in Illinois has seen phenomenal growth in the past few years, with all three state routes showing double digit percentage increases. These numbers show that Illinoisans, like many Americans, want quick, cost-effective, and reliable public ground transportation system. Amtrak now provides service to 36 communities in Illinois and ridership is up to 3 million people annually. I have helped secure investments and commitments to expand passenger rail service in Illinois, including advancing the goal of beginning new service from Chicago to Rockford and the Quad Cities.
The success of our transportation system depends on timeliness and reliability, and I am dedicated to improving Amtrak's on-time performance for the residents of Illinois. I have been steadfast in my efforts to improve rail services, including legislation and other efforts that ensure major rail carriers grant access and preference to passenger rail trains.
With rail infrastructure spanning 16,000 acres, Northeastern Illinois is now the largest and busiest intermodal hub in the nation and the fifth largest worldwide. One third of the nation's rail freight shipments pass through Chicago. Congestion in Chicago's rail freight network is bad and getting worse. Moving freight across the region by rail takes two days or more at an average speed of nine miles per hour. If capacity problems are not addressed, Chicago stands to lose an estimated $2 billion in annual production and 17,000 jobs in the next two decades. I am focused on maintaining Illinois' status as one of the world's busiest commercial rail corridors and will work to promote and improve a fully-developed rail network in Illinois and the nation.
One important component of relieving the rail bottleneck in Illinois is the Chicago Region Environmental and Transportation Efficiency (CREATE) Program. CREATE is a first-of-its-kind partnership between the federal government, the State of Illinois, City of Chicago, Metra, and the nation's freight railroads. The partners together are investing $1.5 billion in improvements to increase the efficiency of the region's rail infrastructure. With these investments, we will be able to reduce rail and motorist congestion, improve passenger rail service, enhance public safety, promote economic development, improve air quality, and create jobs in Illinois.
The federal public transportation programs serve the Chicago metropolitan area, but also the state as a whole. I have helped bring federal investment to communities across Illinois to upgrade buses, roads, and related facilities. I have worked to secure funding for the upgrade and expansion of all of CTA and Metra's lines.
As a member of the MAP-21 transportation reauthorization Conference Committee, I led the effort to authorize a core capacity program that allows older systems, including the CTA, to compete for Federal Transit Administration funding. The CTA was the first transit system to benefit from the Core Capacity Program, which received an infusion of $120 million in 2014.
Before the Core Capacity Program, only new transit lines or extensions of lines could compete for federal funding. Now, funding is available for projects such as the Red/Purple Modernization program. These funds are reducing congestion and expanding Chicago's massive transit system and making sure smaller systems around the state can provide alternatives to travel by car.
As Chairman of the Senate Bike Caucus, I have seen the benefits of making alternative transportation options more easily available. Improving access for biking and pedestrian access can ease road congestion while improving people's health. I strongly support federal funding for transportation alternatives, like bicycling and pedestrian safety projects. The federal government has an important role to play in promoting "complete streets" that can safely be used by everyone, regardless of age, ability or mode of travel.
Many Illinois farmers and businesses ship via barge on the Illinois and Mississippi Rivers to keep exports competitive and reduce transportation costs. Unfortunately, congestion and transit times have steadily climbed over the years. With old locks half the length of most current barge tows, the backbone of our waterway transportation system is in serious need of overdue modernization.
I supported bipartisan legislation to increase lock and dam capacity and improve the ecosystem of the Upper Mississippi and Illinois Rivers. I've also helped author a new program that will allow the Army Corps of Engineers and the states to explore innovative public-private partnerships to jumpstart some of the critical capital projects necessary to jumpstart lock and dam expansions. Infrastructure investments for our locks and dams create new jobs for the region, shorter shipping times, and ensures the long-term competitiveness and sustainability of our waterways.