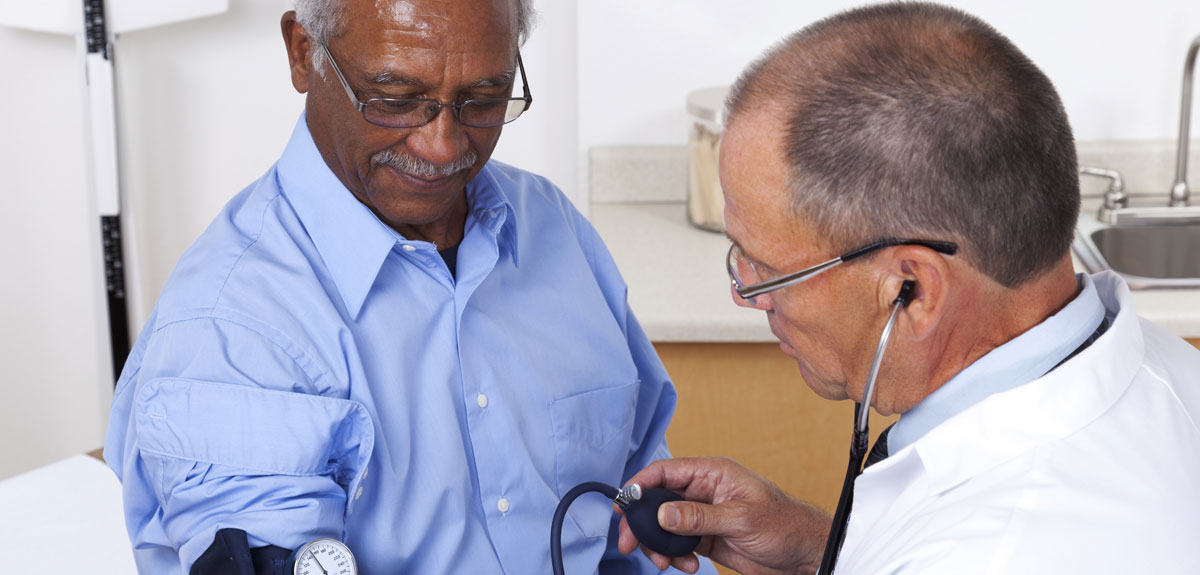 Health Care
The security of health care should not be a privilege for a fortunate few, but a right for every American. The health and wellness of the American people reflects the health of our nation, both physically and financially.
The cost of healthcare has gone up more quickly than inflation, making it difficult for families and businesses to keep up. The Affordable Care Act is curbing the growth of health care costs, giving patients more control over their care, and providing coverage to millions of Americans who otherwise would not have access to health care. I am committed to continue improving the health of our country now.
If we are serious about improving the economy, we must control health care costs and promote a healthy, productive populace. The best way to do that is to reverse the staggering growth of chronic diseases and invest in public health prevention that keep people healthy in the first place. In the 20th century, we made tremendous strides improving infant and maternal mortality rates, reducing smoking, ensuring the safety and health of our food supply chain, and immunizing more infants. I have helped lead many of these improvements and will continue to support public health and health care, which not only save millions of lives but secures our nation's health and stability.
The Affordable Care Act expands access to quality care, improves the insurance market, and protects individuals from the worst abuses of the insurance industry.
Rising health care costs strains the federal budget and the pocketbooks of American families and businesses. The Affordable Care Act is slowing the growth of overall health care costs and strengthening Medicare. It allows young adults up to the age of 26 to remain on their parents' health insurance plan, already helping more than three million people nationwide. The law also protects seniors by closing the "donut hole" in the Medicare Part D prescription drug program.
The law is making great strides toward providing high quality health care coverage, and we are seeing a noticeable decline in the amount of taxpayer dollar being spent on healthcare. I am committed to finding constructive ways to make the Affordable Care Act work to continue improving our nation's health care system.
Summary of the Affordable Care Act http://kaiserfamilyfoundation.files.wordpress.com/2011/04/8061-021.pdf
Find local help – There are people and organizations in your community in Illinois who can help you apply, enroll, and answer your questions. http://getcoveredillinois.gov/
Subsidy Calculator – An estimation of premium assistance available for coverage in the Exchanges http://kff.org/interactive/subsidy-calculator/
Our nation's health care system is only as good as the science behind it. Investments in medical research produce breakthroughs that ease suffering and lead to improved treatments and even cures for today's most debilitating conditions. Our nation's premier biomedical research entities are the best in the world. However, the federal government spends nearly two-thirds less on research than it did 40 years ago. If America is going to remain the world's leader in cutting-edge biomedical research, federal funding for medical research has to be a national priority.
To address this alarming trend, I introduced the American Cures Act, which would establish a Biomedical Research Fund dedicated to expanding research capabilities through the National Institutes of Health, the Centers for Disease Control, the Department of Defense Health Program, and Veterans Medical and Prosthetics Research Program. The bill would ensure a steady annual growth of five percent in the funding levels of these agencies, adjusted for inflation. As co-chair of the Senate Biomedical Research Caucus, I will continue to work with my colleagues to ensure that our nation's commitment to biomedical research does not falter.
In November 2013, the President signed into law the School Access to Emergency Epinephrine Act, which I introduced in the Senate. This law encourages states to maintain an emergency supply of epinephrine and develop a plan for ensuring trained personnel are available to administer epinephrine during all hours of the school day.
Every day, nearly 50 million children pass through the doors of public schools across the country. For some of these children—about 1 in every 13—school lunchtime can risk exposure to foods that can cause a severe and life threatening reaction. The consequences of exposure to the wrong food can be fatal, but for many this is preventable. This law equips our schools and teachers with the resources they need to keep our children safe and give families a peace of mind.
Medicare Part D is working for Illinois seniors. The law was strengthened by the Affordable Care Act.
In an effort to improve the program, I introduced the Medicare Prescription Drug Savings and Choice Act. This legislation would provide Medicare beneficiaries with the option to enroll in a Medicare Part D prescription drug plan run by Medicare, not a private insurance company. Additionally, this government-operated plan would be able to negotiate with drug companies for lower prices.
I will continue to work with my colleagues as Congress considers ways to lower the cost of prescription medications and ensure that our nation's seniors have access to the medications they need.
As a co-chair of the Senate Hunger Caucus, I work to raise awareness about hunger in the U.S. Senate. Hunger in our nation is at the highest level since the government began tracking food insecurity in 1995. Hunger remains a reality in all of our communities. We see it in the long lines at our food pantries. We hear it from seniors forced to choose between groceries and medication. And we see it in the faces of children at school who have not had a decent meal since yesterday's school lunch.
Throughout the country, food banks and pantries that rely on federal assistance are the front line of the fight against hunger, providing emergency food assistance to hungry families. At a time when millions of middle class Americans are struggling to keep up with higher grocery bills and health care costs, more families are looking to federal programs for assistance. Throughout the country, federal hunger assistance programs have responded to this growing need by providing essential support to hungry families.
The millions of Americans who rely on safety net anti-hunger programs may not have the loudest voice in the debate or big public relations firms, but these programs improve the lives of vulnerable families, children, and seniors at their time of need. Hunger in America is not something we can ignore. No family should have to wonder where their next meal will come from. I will continue to work with my colleagues and those in the anti-hunger community to eliminate domestic hunger.
Tobacco use is the leading cause of preventable death in the United States, with cigarette smoking killing more than 480,000 Americans each year. This is more than the number of deaths caused by alcohol abuse or any other preventable health risk. Exposure to secondhand smoke leads to nearly 42,000 deaths from lung cancer or heart disease each year.
As a member of the House of Representatives, I led the effort to ban smoking on airplanes. This legislation made airplane flights more convenient, safe, and comfortable. It was also a tipping point at which many began to question the safety of smoking in offices, hospitals, schools, restaurants, and bars.
In 2009, I was an original cosponsor of the Family Smoking Prevention and Tobacco Control Act, which gives the Food and Drug Administration broader federal regulatory authority over tobacco products.
There is still work to be done. The use of e-cigarettes among our nation's kids is on the rise. E-cigarettes are available in shopping malls, not subject to federal age verification laws, and are available in appealing fruit and candy-flavors. Moreover, rates of tobacco use among military personnel remain higher than those for civilian populations, compromising the health, readiness, and financial stability of the U.S. military. I remain dedicated to sparing future generations of young people and service members from the deadly epidemic of tobacco use.
While most dietary supplements are safe, there are some manufactures that do not put the safety of their customers first. For over a decade, I have been a leading advocate in Congress for reform of the dietary supplement industry. I led the public effort to raise awareness about the safety concerns regarding ephedra, a dietary supplement connected to more than 2,000 serious adverse events and more than 150 deaths. In response to these efforts, the FDA banned the sale of the sale of ephedra-containing products.
I have introduced the Dietary Supplement Labeling Act, which would require manufacturers to register their products and ingredients with the FDA to help the agency better respond to safety concerns. This bill would ensure that consumers have the information they need to distinguish between products that are safe and others that contain potentially dangerous ingredients. This measure also clarifies regulation around foods and beverages that have been skirting FDA regulation by being sold as a dietary supplement.
Young people in this country are consuming more energy drinks than ever, without knowing what is in them. I have worked to highlight the potential safety concerns regarding beverages and foods containing high-levels of caffeine and other ingredients and the marketing of these products to children and teens. I have called on the FDA to take regulatory action to address the rising health concerns of energy drinks and urged energy drink companies to voluntarily commit to stop marketing their products to children and adolescents. I have also requested that the Institute of Medicine examine the safety of caffeine in food, beverages, and dietary supplements. The report highlighted the rapid growth of these products and their safety concerns. A single tragedy related to dietary supplements is too many. I am steadfast in my support to increase dietary supplement safety standards.
Many rural health care facilities serve a high proportion of Medicare and Medicaid patients, and payments to providers should reflect the challenges of delivering health care in these communities.
Rural communities don't typically have as many medical specialists or specialized medical equipment or facilities, and residents often travel long distances to seek care. Critical access hospitals, smaller rural hospitals that treat more common conditions and focus on outpatient treatments, are often the best and sometime the only local care facility for patients in rural communities. Critical access hospitals are the backbone of health care delivery in rural Illinois.
I am also dedicated to protecting public programs such as Medicare, Medicaid, and the Children's Health Insurance Program, which provide many rural communities rely on for health coverage.
Rural communities can have difficulty attracting health care professionals, who are more likely to practice in and around urban areas. I support Title VII Health Professions programs that address the shortage of health professionals in rural and underserved areas and have support greater investment for rural Veterans Affairs medical centers to attract health care professionals.